Imagine a service where you can search for things that you lost an hour ago, a place where you can return what you found to the owner and to receive a reward. Using the online Lost and Found Office LuckFind you can in a short time find and get back your finds or losses without problems, simply, easy tools. You just need to know:
How it works?
Search on site.
Click on the map on the home page, find the area of lost things: maybe someone has already pointed out its location that's where it is
Also, use the search by site.. Our database contains hundreds ads, and this greatly increases the chances of finding what you `re looking for
For example, type the word «passport» in the search box below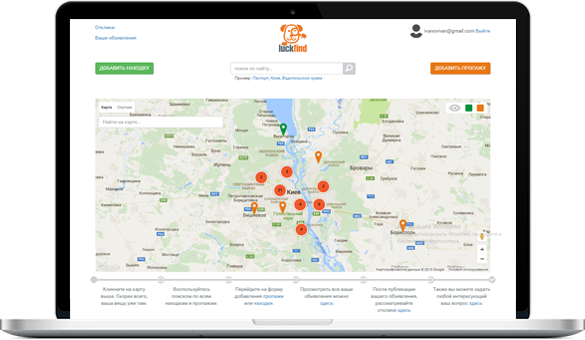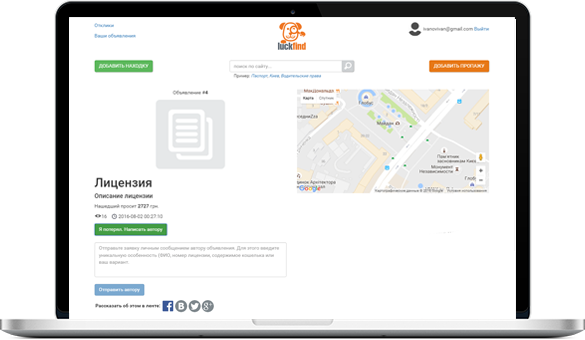 Contact the author of the advert.
So, you have found what you were looking for in one of ads. Go to the ad and send message to it author.
Our moderators are carefully monitor any signs of cheaters, but still do not send contact data to the author of ad until you are sure that the conversation is conducted with the person who actually owns the thing you lost, or he is a owner of the things that you find.
Ask him specifying questions about his find or describe what you lost. After that we recomend you to share contacts
Manage personal responses.
After posting ad expects a response on this page.
Reject requests from cheaters, open contact only to real ad authors, follow all the responses that you have made.
Manage responses